Janet Hohne
Founder and Owner

Janet is an experienced Organisation Development Professional. Formerly from the UK, she has spent the past eighteen years consulting in Australia, New Zealand and Asia.
Janet's work in Meetingpoint Partnership over the past ten years has led to significant business improvements across a variety of sectors including, manufacturing, infrastructure, research and development, energy, health, and the public sector.
Janet's consulting career includes six years with the Hay Group where she delivered a wide range of business performance improvement solutions for clients. During this time, Janet developed business, leading and implementing major organisational change projects and managing other consultants within a project.
Prior to this, Janet held senior Organisation Development & Leadership roles; most recently as Head of Organisation Development for United Utilities, the UK's first multi-utility, where she was responsible for senior development and succession, performance management and the selection of talent.
Janet founded Meetingpoint Partnership in 2005 and has built the business from the ground up. Today it enjoys a strong reputation in the marketplace that is built on hard work of all of the Meetingpoint Partnership team. This work has had yielded solid outcomes for business and sound (and enjoyable!) working relationships.
Recent examples of consulting assignments within Meetingpoint Partnership include:
Design and of a leadership development program for over 250 managers across the NSW electricity sector to enable them to effectively lead their teams through transition.
Working with the top 50 of a large Australian Manufacturer to design and help execute a learning program to take them towards world-class safety.
Design and facilitation of a safety leadership intervention within two large health sector organisations resulting in a significant reduction in injury rates.
Design and facilitation skills program for Corporate HR for a top 30 ASX organisation.
Design of a safety leadership program for all leaders within Australia's premier research organisation resulting in fewer injuries.
Design of a safety leadership program for a major Australian airport to embed a safety culture.
Design and implementation of five development centres for a population of leaders to help them assess their standing against the organisations leadership competency framework.
Janet has an MA in Management Learning from Lancaster University and is a Member of the Chartered Institute of Personnel and Development.
Georgina Banks
Consultant
Georgina has an interest in facilitating change in both personal and organisational contexts. She supports leaders to respond to business challenges by growing their leadership capability helping them identify their strengths, build their confidence and embed behavioural change.
Georgina's career started early. She caught the performance bug at a young age and was acting professionally by the time she was 15. A ten-year stint on the stage and screen followed, but after a period of time doing corporate acting, Georgina developed a deep fascination with what makes people and groups tick.
Spurred by her love of learning, Georgina went on to study applied psychology. She then spent some time developing educational workshops for cancer survivors as part of a psychosocial research project at Sydney University.
Using a mix of mindfulness, positive psychology and strengths-based approaches, Georgina helps people develop insight into their behaviour, overcome resistance and experience genuine change that sticks.
Georgina works with a range of clients including utilities, banks and state and local government, oil and gas, and is Co-Founder of Changeable, a Melbourne based consulting firm.
Recent projects undertaken by Georgina include:
Delivering Coaching programs for leaders to equip them to coach and develop their staff and embed a coaching culture in their organisation.
Co-designing and facilitating a talent program for one of the top four banks.
Implementing a company-wide development program at a water utilities company to help support the culture element of their strategy.
Relationship Coaching; particularly around how to manage work relationships; both with managers, peers and teams.
Developing an impactful program using acted scenarios to assist the senior leadership group of an oil and gas company to lead their people through major change.
Georgina holds a Diploma of Acting, a degree in Applied Psychology, Mindfulness accreditation (advanced training in ACT, MBSR) and is currently completing a Certificate in Positive Psychology.
Brett Barclay
Consultant

Brett's experience is in Strategic Learning and Development gained across the Asia Pacific Region over the last 14 years. He has led employee and leadership development, and performance improvement projects across multiple businesses and over 50,000 employees.
Brett has worked for and consulted to national and multi-national organisations across varied industries – ICT, banking, finance, insurance and wealth sectors, professional services, government, media, industrial, energy, agriculture, gaming and entertainment, life sciences, office supplies and human resources.
Brett specialises in employee learning, management and leadership development, performance improvement consulting, learning strategy, coaching, facilitation and learning design.
Examples of consulting assignments include:
Design and implementation of a service culture change initiative across 2,000 employees for IBM Global Technology Services. This project addressed service culture challenges from executives to frontline employees and brought about significant behavioural and service delivery improvements as noted by clients.
Delivery of leadership development program for senior Westpac general managers. This involved targeted group and one on one coaching around leadership influence and impact, strategic and systems thinking, and change leadership.
Consulting to the CEO, Senior Leadership Team and HR team of Aristocrat Technologies to scope and develop a global capability framework for their critical job roles in support of their Global Business Strategy.
Comprehensive organisational analysis and gap assessment for Integral Energy in the area of company values, ethics, professional standards, safety excellence. This project resulted in the adoption of key training and compliance solutions across the enterprise.
Facilitated relationship and partnership review workshops between the senior leadership teams of Corporate Express and two of their Top 5 office supply partners – Avery Dennison and 3M. These workshops facilitated strategic review, addressed key partnership challenges and outlined roadmaps for progressing the partnerships forward.
Design and development of business improvement project for Hudson Resourcing. This project contributed to the reduction of significant attrition of new consultants in the first 6 – 12 months of employment.
Rollout of Balanced Scorecard strategy and leadership development for TV1 and Sci-Fi executive team. Created strategic alignment across business units and developed leadership capability across the senior leadership team.
Leadership and executive development for leading organisations such as Macquarie Bank, State Street, BT Financial Group, GrainCorp, United Group, Deloitte, Millipore, AutoNexus and others.
Lyn Iacumin
Consultant

Lyn is an experienced Operational and Change Management leader, with years of experience in executive and senior roles; leading large teams to execute strategy.
Lyn's roles have involved developing and implementing customer and operational strategies to meet the changing requirements of businesses. This work has included developing effective divisional structures, revising work practices, improving safety performance, undertaking efficiency reviews, establishing new teams and developing leadership capability.
Lyn's experience includes leadership of large teams (up to 600 people across geographies). She is well known for her passion and ability to build and improve team performance. Lyn has used her business skills, experience and innate leadership qualities to deliver outstanding results for organisations such as Sydney Water, AGL Retail, Jemena and ActewAGL.
Lyn's achievements include:
Chairperson and management representative for field operations Safety Committees. Sponsor of multiple safety initiatives that improved timeliness and effectiveness of incident reporting, development of organisational safety champions and achieving significant reduction in lost time injuries and duration periods.
Design and delivery of a NSW/ACT business diagnostic which redesigned end to end processes with centralisation of support functions, consolidation of property, field workforce planning, materials management which resulted in the re sizing of the business with a $17 million annual benefit.
Project Manager for transformation of the electricity division with key objectives to drive efficiencies. This work delivered recurrent reduction in expenditure of over $15 million per annum.
Leading teams to bid and deliver new work including major infrastructure projects.
Delivering capital construction and operating & maintenance work programs to specified targets.
Introducing cultural change for a gas business to position the business from a utility culture to that of a competitive contractor business.
Coach and develop teams to achieve successful outcomes.
Develop AGL's customer service strategy for 2.5million customers.
Turning around performance within two years and being awarded Call Centre of the Year for AGL in 2000.
Developing Sydney Water's Customer Service strategy.
Lyn's qualifications include a Diploma in Personnel Management, Project Management and Company Director's course.
Liz Payne
Consultant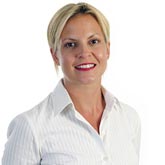 Liz is an experienced Management Consultant and registered Psychologist specialising in Leadership, Talent and Reward. Liz's skills and experience span a breadth of areas. She has experience working with senior leaders from both the private and public sector on the design and facilitation of leadership development programmes, executive coaching, talent assessment, competency model design and implementation, team effectiveness, job analysis and design, job evaluation and performance management.
Recent projects that Liz has played a key role in include:
Design and facilitation of Executive team workshop and subsequent design of competency framework for reputable Australian University to drive organisation-wide success through leadership.
Design and delivery of a middle management program for an Australian-owned, publicly-listed global company to develop future senior leaders.
Talent assessment of the general management tier of a major services provider to identify future business potential and potential areas of risk.
Design and delivery of coaching and performance management program for Australian government regulator to drive workforce standards of performance.
Delivery of Women in Leadership program for major Australian financial organisation to enable high performing females to achieve their full potential.
Design of a remuneration framework for leading Australian FMCG to enable the organisation to understand their market position and position reward competitively.
Design of recruitment strategy for international engineering organisation to provide a source of competitive advantage.
For over five years until late 2010, Liz worked for the global management consultancy, Hay Group. Prior to this Liz was a project-based Human Resources consultant in an international FMCG. In this role her key projects included job analysis, career path modelling and departmental capability reviews. She also managed the recruitment process for all IT roles. Liz's earlier career was in selection and assessment (both in Australia and the U.K.), psychometric assessment and vocational guidance.
Liz holds a first class Bachelor of Arts (Hons. Psychology) from the University of Manchester, U.K. and a Masters of Organisational Psychology (Hons.) from the University of New South Wales. Her Masters' thesis focused on the impact of employee bias in the organisational exit interview. Liz is accredited in a range of psychometric products (including OPQ and TalentQ Master trainer). She has presented at the Industrial and Organisational Psychology Conference and at Australian Institute Training and Development (AITD)
Helen Scotts
Consultant

Helen Scotts helps great organisations become outstanding ones. Delivering results that improve business performance, her work with Boards, CEOs and senior executives is highly regarded.
For over 20 years, Helen has worked with CEOs, senior executives and Boards to help them build organisations that exhibit strong cohesion and experience shared success – organisations that can grow, prosper and focus on the future.
Helen prides herself on forming trusted partnerships with her clients, who have included: ANZ Bank, Telstra, GM Holden, GDF Suez, BASF, Standard and Poors, Worksafe Victoria, Melbourne Airport and Commonwealth Bank of Australia.
Her superior facilitation skills are broadly acknowledged in the industry, in particular her focus on assisting Executive and leadership teams to achieve alignment on strategy, transformation planning and execution. She has earned an outstanding track record in the areas of Board effectiveness, top team effectiveness, executive coaching and leadership development. With this experience at hand, Helen works with clients who are facing major business change – enhancing the capacity of leadership teams to lead change through improved levels of shared ownership and greater alignment between strategy, operating model, culture and structure. In particular, Helen is known for her ability to align Boards and Executive Teams around their unique and respective roles in driving successful transformation.
In addition to her work with Boards and teams, Helen coaches and mentors a number of CEOs and senior executives on an ongoing basis.
In addition to her many years experience in the corporate and public sectors, Helen has a strong reputation with Boards and executive directors in the not-for-profit sector.
Helen holds a Bachelor of Arts, a Bachelor of Social Work and a Master of Business Administration (Organisation Development). She is a Board Director of The Hunger Project Australia, and a Non-Executive Director for RDNS, Australia's largest provider of healthcare in the home.
Lynne Sinclair
Consultant
Lynne is a versatile organisational development practitioner with more than 15 years experience in a range of eclectic environments and roles. She has provided consulting services to a range of public and private sector organisations in areas of coaching, change, dispute resolution, and leadership development and performance management – all with the primary aim of impacting on changing culture to meet business needs. Her clients include, law firms, financial institutions, global pharmaceutical manufacturers, public health, local, state and federal government, universities, corrective services, water and energy providers and non-profit organisations.
Lynne has held diverse senior executive roles in a major global corporate, including; managing industrial relations for one of the largest unionised manufacturing facilities in the southern hemisphere; providing business partner support to senior leadership teams; and responsibility for organisational development and talent management across Asia Pacific.
Lynne believes in consulting closely with clients to gain a solid understanding of their business needs and uses her experience gained from her 'hands on' management background to find pragmatic solutions. Her ability to influence effectively at all levels, from senior executive to front line ensures that strategies are endorsed and accepted from management and employees alike and can be implemented to produce measurable outcomes.
Examples of assignments include:
Established and management of a Career Transition Centre for Executives and recognised nationally as a highly successful and innovative project – launched by Hugh McKay and featured in the national media.
Design and delivery of national frontline leadership development program for global FMCG aim of which was to shift leadership behaviours from 'telling' to 'coaching' and give leaders insight into the impact that their behaviours had on engagement levels of their teams.
Trained all senior staff within the Anti-Discrimination Board in Grievance Investigation and Management with a focus on procedural fairness designed to reinforce impact on organisational culture of ensuring workplace free of unfair treatment or bullying.
Design and delivery of numerous workshops in conflict management, time management, communication, influential leadership, assertiveness, harassment prevention, diversity, industrial relations – central theme of coaching people to build their ability to deal with difficult situations and relationships openly, directly and constructively.
Management and delivery of Asia Pacific talent program for a global FMCG.
Designed and implemented an engagement strategy for major manufacturing site with a focus on employee recognition and consultation to improve engagement, deliver cost reductions and process improvements.
Negotiated industrial agreements with various unions (AWU, AMWU, ETU, NUW) with a dual focus on delivering on the strategic plan and improving relationships with unions.
Lynne has a Degree in Psychology and Masters in Labor Relations and Law.